Welcome to DogWatch Southeast Michigan!
We Work So Your Dogs Can Play Safely at DogWatch of Southeast Michigan
We are a local and family-owned business, with experience in the pet containment industry since 2009. We proudly serve Livingston, Oakland, Wayne (west of I-275), Genesee, Shiawassee,  Washtenaw and Jackson counties.
We are here to make a positive impact not only for you, but the life of your dog as well.  As part of your family, we know how important the safety of your dog is.  Our DogWatch team is here to give you peace of mind through our top-notch technology, customized installation, and individualized training. 
We have chosen to become a DogWatch dealer because DogWatch had a superior product offering FM Safelink design, a 2-year battery life vs. the 3 to 4-month battery life of the competitors, and a user-friendly transmitter and receiver.
Our office has recently moved to Downtown Brighton for a more centralized convenience for our customers.  You will find Lupine replacement collars, batteries, new receivers, and more in stock.  In addition, warranty claims can be handled in office.  Open 6 days a week, we welcome your four legged furry family members to stop in with you.  Our office is home to Mazie Mooz dog boutique where you can find special treats and toys for your dog and great gifts for dog-loving humans.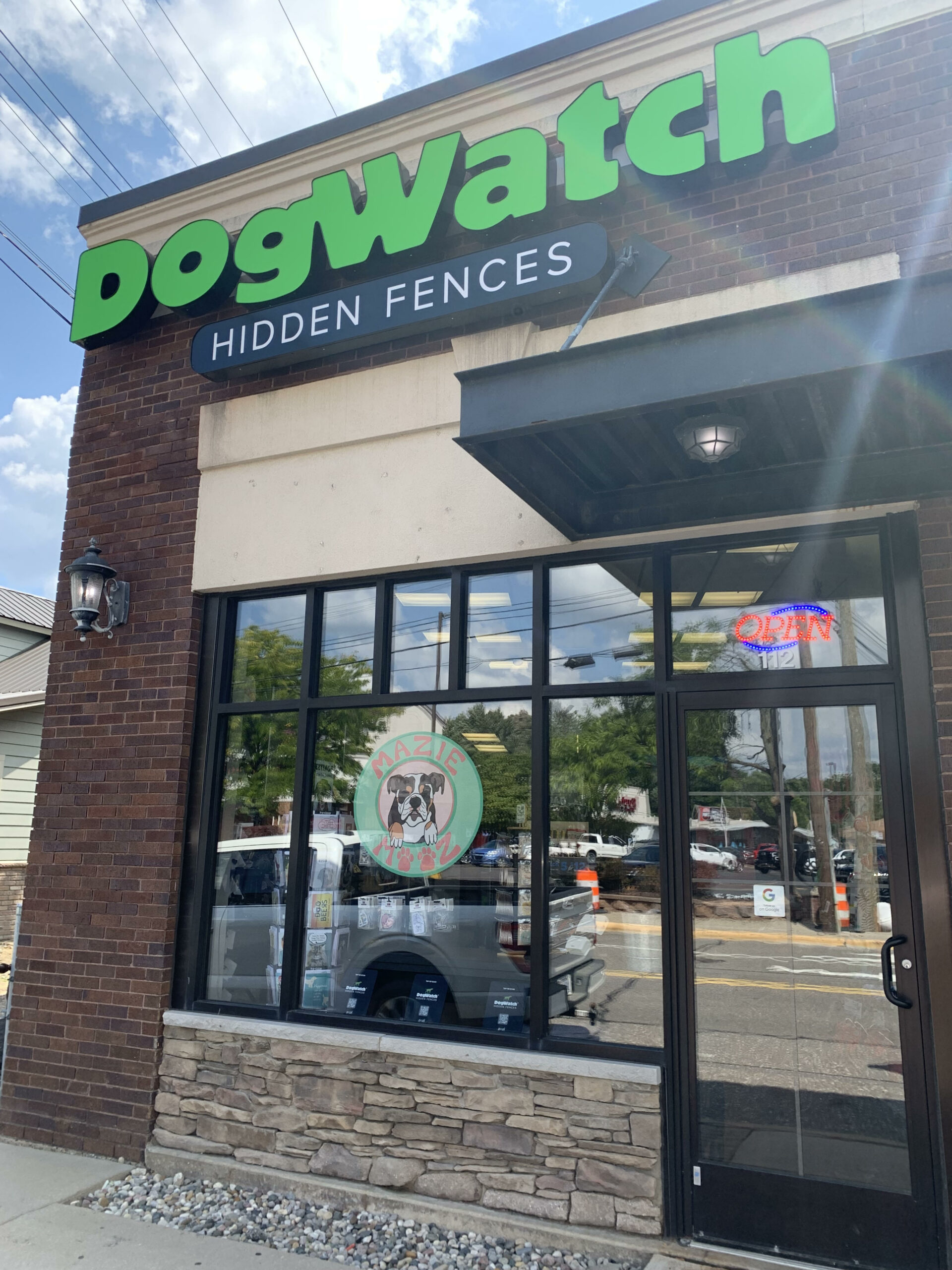 Keeping Southeast Michigan's Pets
Safe and Happy
Your Local Expert for DogWatch Hidden Fences and Training Services in Brighton, MI
Why We're the Best Choice for Pet Safety in Southeast Michigan
Experience
DogWatch has been surrounding dogs with freedom and safety since 1990. Our hidden fences have safely contained all types of dogs and dog personalities, and are proudly used by veterinarians and other pet professionals all over the world.
Technology
Our patented SafeLink® Digital FM signal helps protect your pet from unintentional corrections that can happen on the AM frequency that other brands use. FM is a safer, more secure signal – and you will only find it at DogWatch.
Safety
We have you covered. In addition to our patented FM signal, DogWatch Hidden Fences include advanced safety features not found in other brands, like our exclusive AutoMemory® and FastReact®. Contact Your Local Dealer to learn more.
Customer Service
We are committed to providing customer service that matches the quality of our products. Referrals from happy customers are a big part of our business, so customer satisfaction and providing ongoing support are two of our top priorities.
Cost
A hidden fence is more versatile, safer and much less expensive than traditional fencing. With our two-year battery life, fewer service calls, full lightning protection, and a Lifetime Warranty included, we deliver the best experience and the best value.
We are committed to providing customer service that matches the quality of our products. Referrals from happy customers are a big part of our business, so customer satisfaction and providing ongoing support are two of our top priorities.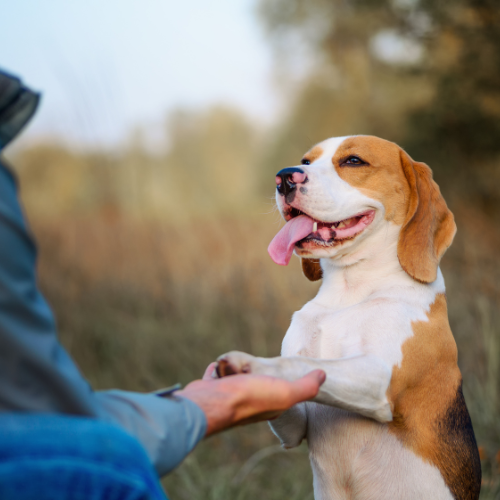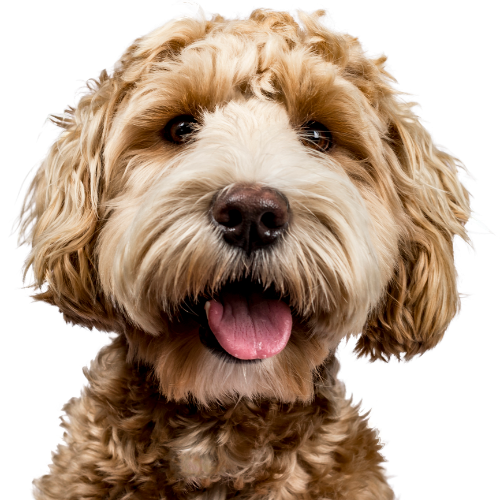 "My wife and I LOVE THE FENCE!! I did a lot of research comparing different in ground fences and was sold on your product for many reasons. It is a superior product, but what sold me was the direct customer service from you. The DogWatch hidden dog fence is by far the best value – especially with quality installers, customer support and training. Our family looks forward to the countless carefree hours outdoors!"
Hear From DogWatch Southeast Michigan
Satisfied Customers

The whole team is so friendly and helped the process move so quickly. I spoke to their office one day and by the next day everything was installed and we had our first training that afternoon. We loved Emily and looked forward to her training visits. It is such a relief to know my dogs are much safer now.
Excellent professional anc thorough. We switched from the horrid experience with invisible fence without a refund snd no customer service. This company had our dogs trained within two weeks. Best customer service and product out there. I've Ed tried all none work like this system
RaShawn Hunter
2023-09-22
I initially was planning on going with a competitor but after extensive research, decided to go with DogWatch. All I can say is that I couldn't be happier with my choice and sincerely believe I narrowly escaped disaster had I gone with the other company. The customer service is top notch. They care about their clients and it shows. The installer was professional and very conscientious, being careful to make sure he installed the wires and receiver to be hidden and neat. I also wanted doggie doors installed and they don't install them but they went out of their way to make sure I was completely satisfied and actually made a call and found someone to install them for me! And Emily is truly a gem. My dog has tons of anxiety due to a very negative prior experience with a training device so he's required more than 3 sessions. Emily comes faithfully and encourages me each week as he makes progress. I can tell it's not a burden for her. She's so knowledgeable and comes up with creative ideas to help him overcome his obstacles. I truly can't say enough good things about this company! Finally, the DogWalker collar has changed my and my dog's life! Seriously. My dog is very aggressive around other dogs and walking him was a nightmare and pretty much impossible. When neighbors saw me coming, they would turn around and walk in the opposite direction. Emily recommended the DogWalker and Max was a different dog after one use. All I can say is that it was a mini miracle and I no longer have to walk him after hours to avoid my neighbors. Thank you DogWatch! You guys are AMAZING!!!
After having invisible fence, I needed to replace it and went with Dogwatch and am so glad I did. From the installation to the training Toby received, I'd recommend them before invisible fence any day
I recently had the pleasure of working with Emily, a trainer from DogWatch, and I must say, she is absolutely amazing! Her expertise and dedication to helping me train our dogs was awe-inspiring. Emily's knowledge of dog behavior and training techniques was evident from the moment we started working together. She took the time to understand our dogs' unique needs and tailored our training sessions accordingly. Her patience and gentle approach made the training process enjoyable for both me and my furry friends. Not only did Emily provide excellent training sessions, but she also went above and beyond to ensure I had all the information and resources I needed to continue the training at home. She was always available to answer any questions or concerns I had, and her guidance was invaluable. In addition to Emily's exceptional training skills, I must also commend DogWatch for its hidden dog fence system. The fence has been a game-changer for me and our dogs. It provides a safe and secure boundary for my pets without the need for physical barriers or constant supervision. The installation process was smooth, and the system has been incredibly reliable. Overall, I cannot recommend Emily and DogWatch enough. Their professionalism, expertise, and commitment to the well-being of dogs are truly commendable. If you're looking for a top-notch trainer and a reliable hidden dog fence provider, look no further than Emily and DogWatch. They are simply the best!
Marty Hightower
2023-08-14
Excellent service and friendly people.
The installer was excellent and I cannot say enough good about Emily the trainer! Thank you thank you thank you, Dogwatch
Absolutely FANTASTIC! Personable, knowledgeable and THEY ANSWER THE PHONE! (Was sick of Invisible Fence and how challenging getting anything done with them). Great team. Would give them 10 stars if I could. DogWatch of southeast Michigan is the way to go!!!!