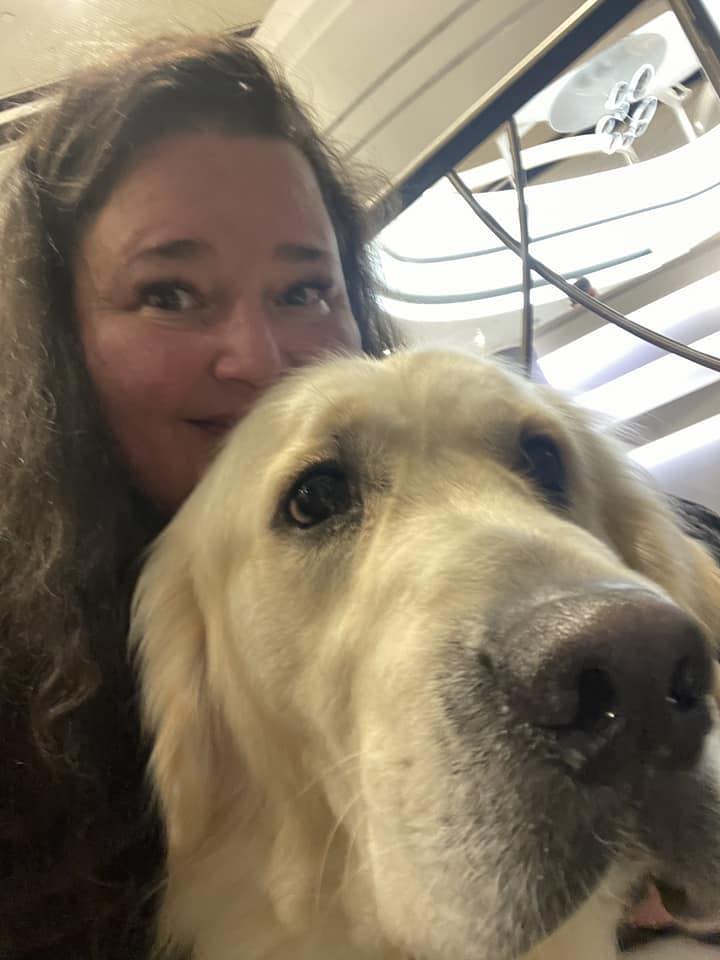 DogWatch Customer Stories
"I adore the product and the team. Maddie was patient and responsive as she trained our pup (and people). No matter what I needed, responses were instant. When I needed to make changes, no questions were asked. By the way the entire team treated me (and continues to check in) makes me feel like a VIP customer. It means so much that they still check in to make sure my Yeti is okay and that all is still well, even when they have nothing to gain. Price is comparable to the market but much more affordable to maintain. I feel like I made an incredible choice. Although Yeti is technically "confined" now, he feels so free. He hopes Maddie will visit again soon 🙂
– ALEXANDRA LAXMI IYER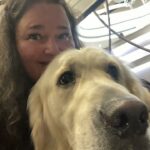 The reviews are in, people love DogWatch!
The whole team is so friendly and helped the process move so quickly. I spoke to their office one day and by the next day everything was installed and we had our first training that afternoon. We loved Emily and looked forward to her training visits. It is such a relief to know my dogs are much safer now.
Excellent professional anc thorough. We switched from the horrid experience with invisible fence without a refund snd no customer service. This company had our dogs trained within two weeks. Best customer service and product out there. I've Ed tried all none work like this system
RaShawn Hunter
2023-09-22
I initially was planning on going with a competitor but after extensive research, decided to go with DogWatch. All I can say is that I couldn't be happier with my choice and sincerely believe I narrowly escaped disaster had I gone with the other company. The customer service is top notch. They care about their clients and it shows. The installer was professional and very conscientious, being careful to make sure he installed the wires and receiver to be hidden and neat. I also wanted doggie doors installed and they don't install them but they went out of their way to make sure I was completely satisfied and actually made a call and found someone to install them for me! And Emily is truly a gem. My dog has tons of anxiety due to a very negative prior experience with a training device so he's required more than 3 sessions. Emily comes faithfully and encourages me each week as he makes progress. I can tell it's not a burden for her. She's so knowledgeable and comes up with creative ideas to help him overcome his obstacles. I truly can't say enough good things about this company! Finally, the DogWalker collar has changed my and my dog's life! Seriously. My dog is very aggressive around other dogs and walking him was a nightmare and pretty much impossible. When neighbors saw me coming, they would turn around and walk in the opposite direction. Emily recommended the DogWalker and Max was a different dog after one use. All I can say is that it was a mini miracle and I no longer have to walk him after hours to avoid my neighbors. Thank you DogWatch! You guys are AMAZING!!!
After having invisible fence, I needed to replace it and went with Dogwatch and am so glad I did. From the installation to the training Toby received, I'd recommend them before invisible fence any day
I recently had the pleasure of working with Emily, a trainer from DogWatch, and I must say, she is absolutely amazing! Her expertise and dedication to helping me train our dogs was awe-inspiring. Emily's knowledge of dog behavior and training techniques was evident from the moment we started working together. She took the time to understand our dogs' unique needs and tailored our training sessions accordingly. Her patience and gentle approach made the training process enjoyable for both me and my furry friends. Not only did Emily provide excellent training sessions, but she also went above and beyond to ensure I had all the information and resources I needed to continue the training at home. She was always available to answer any questions or concerns I had, and her guidance was invaluable. In addition to Emily's exceptional training skills, I must also commend DogWatch for its hidden dog fence system. The fence has been a game-changer for me and our dogs. It provides a safe and secure boundary for my pets without the need for physical barriers or constant supervision. The installation process was smooth, and the system has been incredibly reliable. Overall, I cannot recommend Emily and DogWatch enough. Their professionalism, expertise, and commitment to the well-being of dogs are truly commendable. If you're looking for a top-notch trainer and a reliable hidden dog fence provider, look no further than Emily and DogWatch. They are simply the best!
Marty Hightower
2023-08-14
Excellent service and friendly people.
The installer was excellent and I cannot say enough good about Emily the trainer! Thank you thank you thank you, Dogwatch
Absolutely FANTASTIC! Personable, knowledgeable and THEY ANSWER THE PHONE! (Was sick of Invisible Fence and how challenging getting anything done with them). Great team. Would give them 10 stars if I could. DogWatch of southeast Michigan is the way to go!!!!
Your best friends are
our best friends too.
Share your pawsitive experiences with DogWatch products and join our 'Share Your Story' campaign! Your story could be the next to inspire fellow pet parents!
Click to hear more about "Share Your Story"
Share your DogWatch Story With Us!
Disclaimer
By submitting your story, you agree to the following terms:
Ownership: You confirm that the story and any accompanying media (photos, videos, etc.) are your original work and you own all rights to them.
Permission to Use: You grant DogWatch of Southeast Michigan and its affiliates the unrestricted right to use, reproduce, modify, and distribute your submitted story and accompanying media in any form, including but not limited to, website publications, social media posts, and advertising campaigns.
Privacy: While we may use your story and accompanying media for promotional purposes, we will not share any personal information like your email address or phone number without your explicit consent.
No Compensation: You understand that you will not receive any compensation for the use of your story and accompanying media.
Accuracy: You affirm that the story and any accompanying media accurately represent your experience with DogWatch products and are not misleading or false.
By clicking "Submit," you acknowledge that you have read and agree to these terms.